Conference Venue
The conference will be held at the:-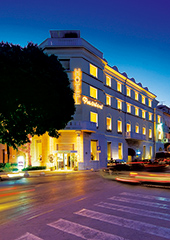 Hotel President
Starceviceva 1
Croatia, 21000 Split
Hotel President Split is situated in the very centre of the town of Split, at the foothills of the famous Marjan hill, where one can feel the pureness and breathe the freshness of the air in the morning, and be lulled to sleep by the fragrances from the sea, at night.

An undisputed advantage for comfortable urban Hotel President Split is the vicinity of the historical nucleus, and the town centre that will leave no one indifferent. The ideal blend between a hospitable service and extraordinary comfortable environment will provide you unforgettable moments spent at Hotel President Split.
To find our more about the hotel please click here
The City of Split
Split is the second-largest city in Croatia and sits the eastern shore of the Adriatic Sea. The city was founded as a Greek colony in the 3rd or 2nd century and later became home to Diocletian's Palace: the fortress-like complex in the city centre erected by the Roman emperor in the 4th century.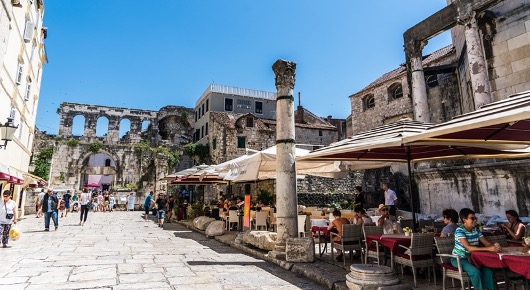 In 1979, the historic centre of Split was included into the UNESCO list of World Heritage Sites, and the city itself is said to be one of the centres of Croatian culture. Split is also famous for its numerous beautiful beaches which are very close to the city centre and perfect for socialising, relaxing, and swimming. If you love being out on the water, you can even book sea kayaking and sailing tours.
Within its white stone walls and courtyards, Split is also home to the stunning Cathedral of Saint Dominus and numerous shops, bars, cafes, hotels and houses. This fantastic mix of historical architecture and a vibrant, modern town is what makes Split a truly special place. We can't wait to host Smart Sustainable Technologies and celebrate 25 years of KES with you in this remarkable city.
---